Adding a New SimpleVoIP Mobile App User
Follow this step by step guide to add a user for the SV Mobile App and send them their credentials. If you already have a user/phone, skip to the mobile app section below.
Create a User
Login to user.simplevoip.us and click on the location you want to add users into.

Click on the Users tab on the left.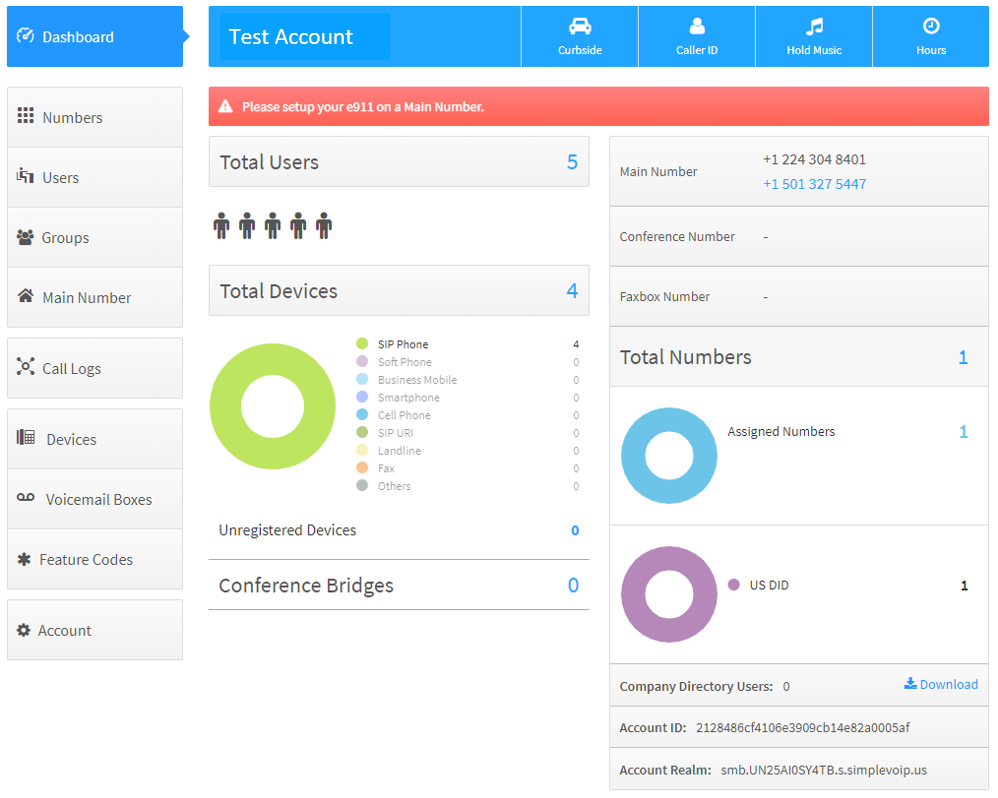 Click the Add User button at the top.
Fill in the necessary fields such as User first and last name, email address, and extension.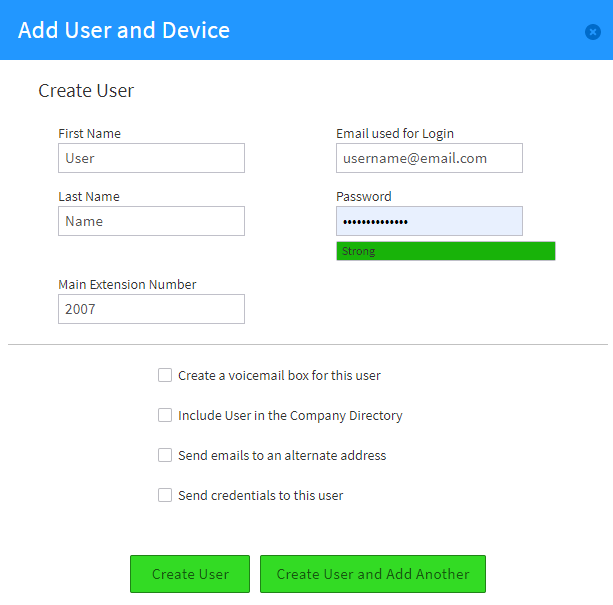 The email is necessary as the smartphone access will be sent to this email account.

The password is not necessary

unless

this user is an admin who will log in to the user portal to manage their account.

You may choose to create a voicemail account for this user from here and choose to include them in the company directory to be found by other callers.

Selecting "Send credentials to this user" is to send admins their login credentials directly.
Add SimpleVoIP Mobile App Access
Now that you've created your new user, you will see them in the users list.

Click on the User Features button to the far right.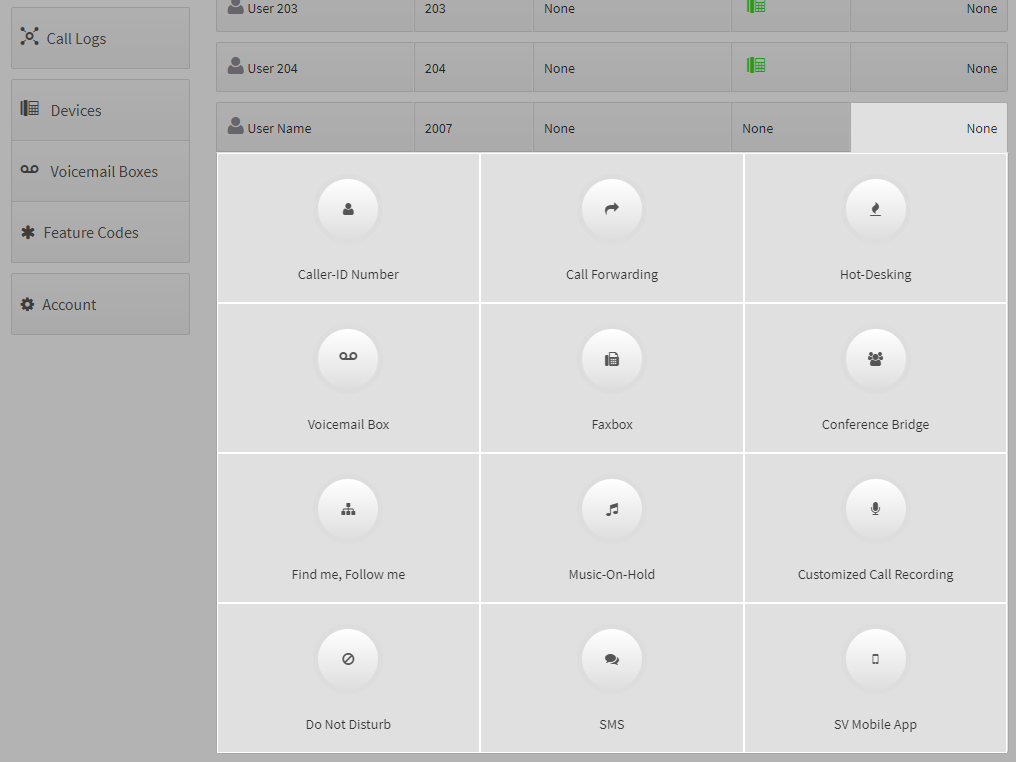 In the bottom right-hand corner, you will click on the SV Mobile App button and be given a pop-up that says you do not currently have a softphone associated with this user, and ask if you would like to create one. Simply click the green ok button to create the new mobile app license.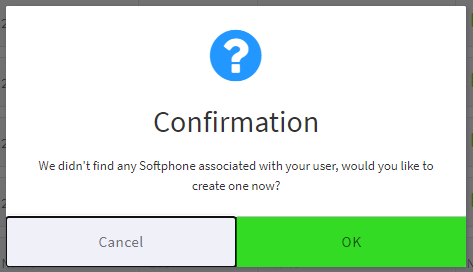 Once the smartphone is created you'll be taken back to the User Options menu with the SV Mobile App buttons now showing green. Click that button to finish setting up your user's access.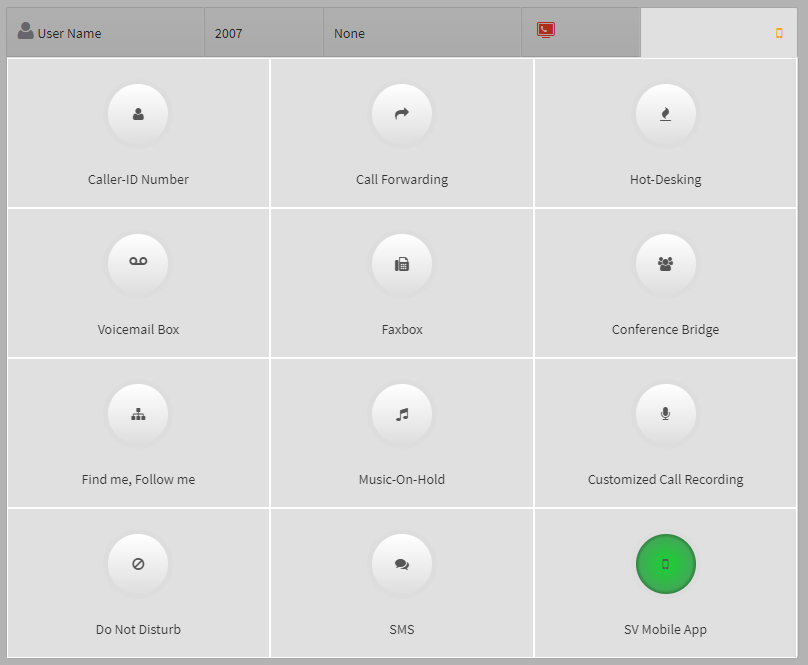 Opening the SV Mobile app will allow you to see the login and credentials for the user as well as the QR code that will be sent to them.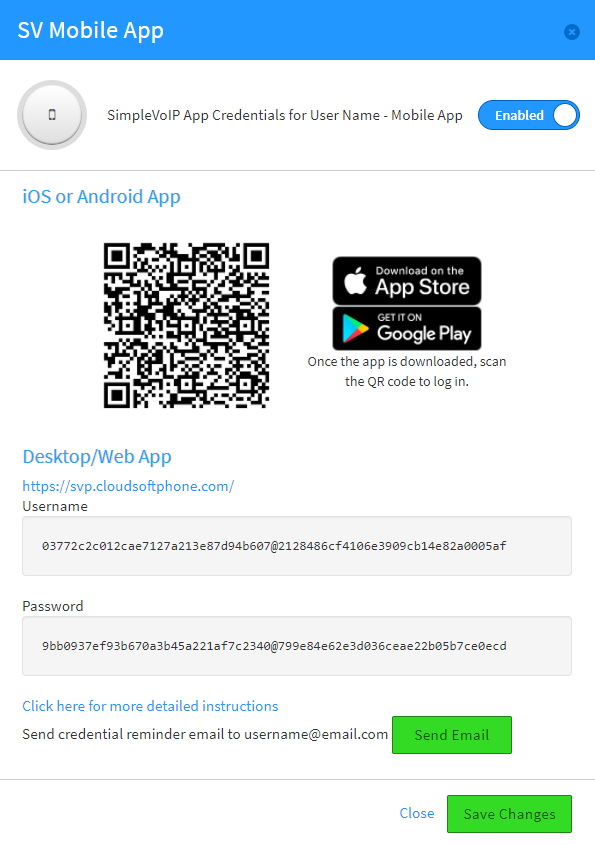 Simply click the green Send Email button and your user will receive their credentials to the email you provided.

You may also use the browser-based web-phone from any computer with these same credentials by visiting https://svp.cloudsoftphone.com/


Save changes and you're all set!
For instructions on how to set up and use the SimplveVoIP Mobile app for your device, click here.