SmartPBX: Call Recording
---
Call recording allows you to record both sides of any conversation over your phones. This can be used to assist with customer service, training, and even provide fraud prevention.
The following article will show you how to enable and use the feature.
Login to SmartPBX
Go to admin.simplevoip.us and enter your admin credentials.
If you've forgotten your username: your username is the email address used to place your order
If you've forgotten your password: it can be updated or restored by clicking on the "Forgot My Password" link.
Need help signing in? Contact us.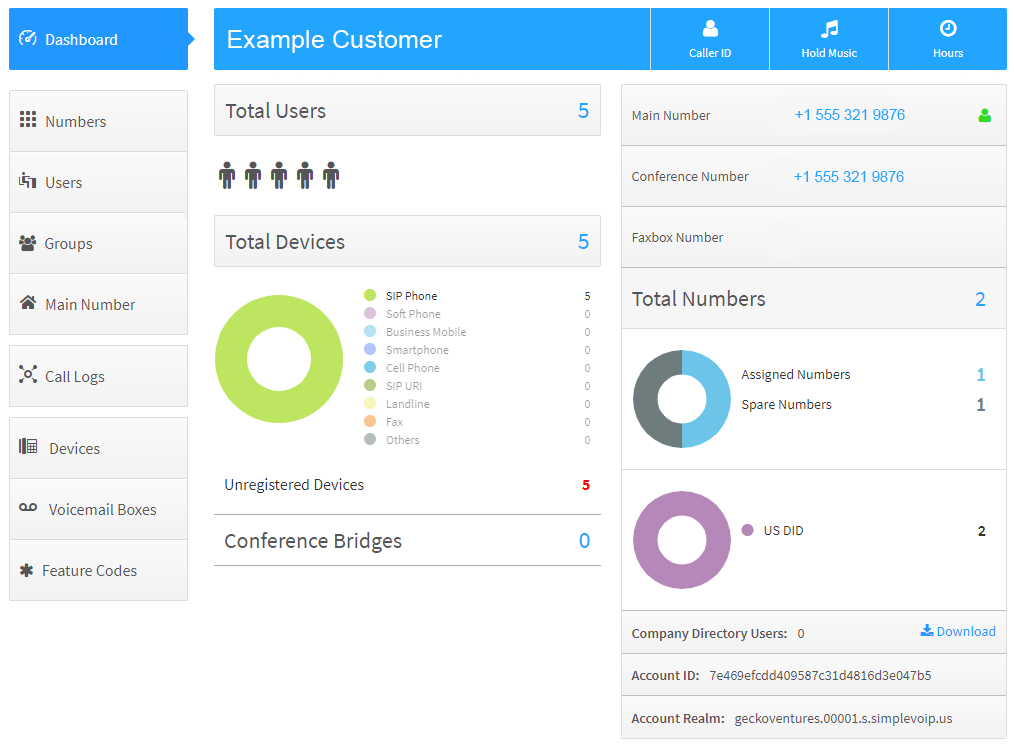 Setup Call Recording for Each User
Click on the Users tab from the left menu.
Under the user features click on the Custom Call Recording option.
Enable and configure each device you want to be recorded.

Enable User Call Recording Customizations and turn on recording for any or all of the internal and external call types.
You may choose to record outbound only, or external calls only if you don't wish to record calls between extensions.


Note:

If you don't turn internal call recording on, and an external caller is transferred from one user to another, that transferred call will stop recording once transferred to the next extension.

Next, enter the URL of the server you would like your recorded calls sent to for storage .

This server will host the records where you can listen, download, save, or delete. you can also select the file format you'd prefer as well as the maximum length of the call recording.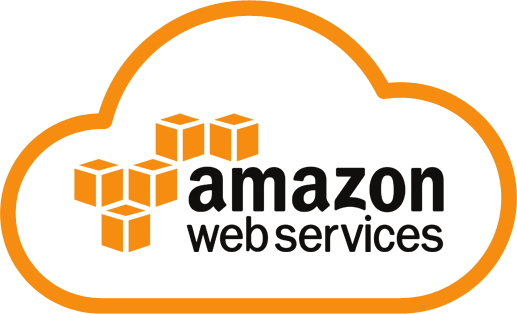 We recommend Amazon Web Services (AWS) to host your recordings.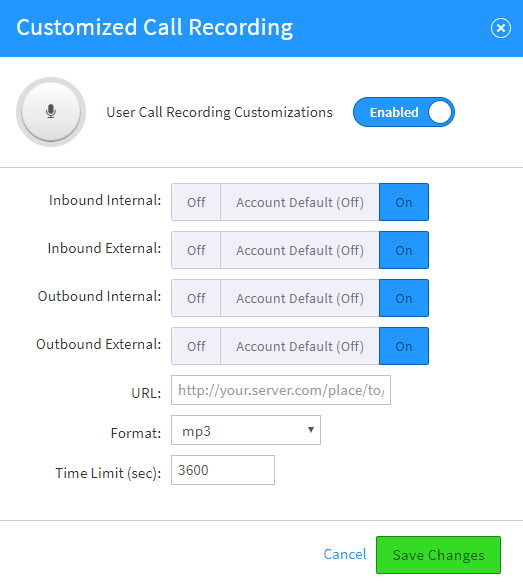 To turn call recording off, simply click the Enabled button to switch it to Disabled.