SmartPBX: Hot Desking
---
Hot Desking allows users to log into various devices that are not designated for a single user and make it mirror their extension and phone number. For example, you may have a series of cubicles that are unassigned and anyone may choose to sit into them. They would want to log in to the phone at that cubicle in order to make and receive calls under their extension or phone number.
Login to SmartPBX
Go to user.simplevoip.us and enter your credentials.
If you've forgotten your username: your username is the email address used to place your order
If you've forgotten your password: it can be updated or restored by clicking on the "Forgot My Password" link.
Need help signing in? Contact us.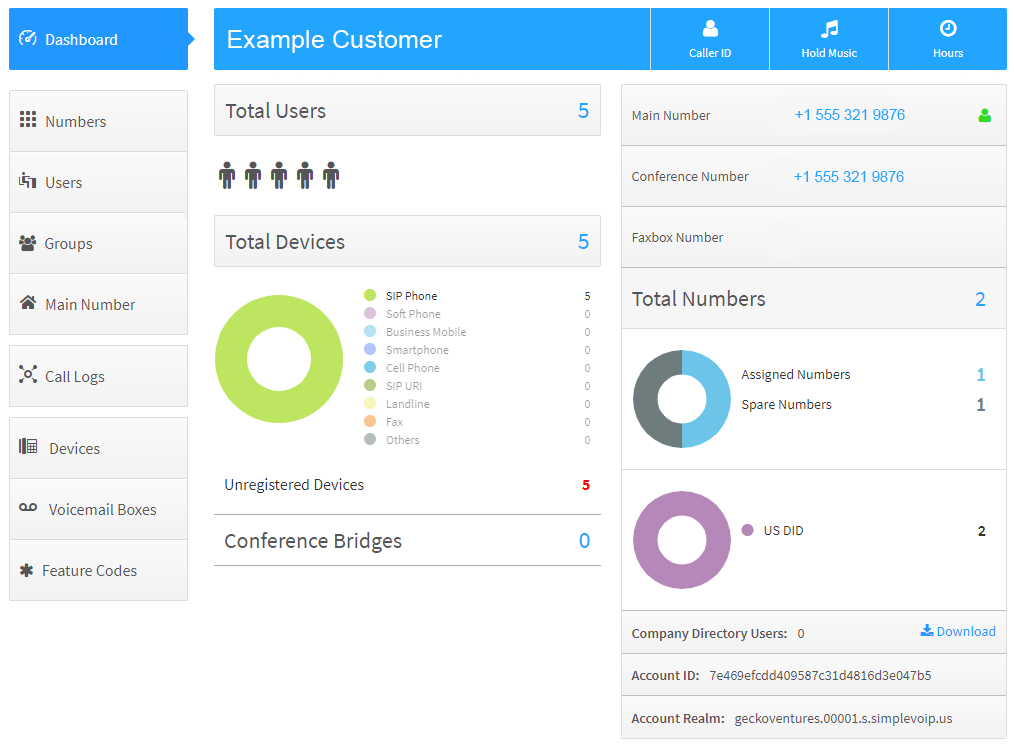 Setting Up Hot Desking.
Click on the Users tab on the left-hand menu.
Go to the user features column to the right of the user you want to customize.
Clicking on the features button will pull up a menu of available User Features.
Click the Hot Desking button.
Opening the Hot Desking feature gives you a window that allows you to enable the option.
Enter a Hotdesk ID.
We recommend making the ID the same as the user's extension or last 4 digits of the phone number. A PIN is not required, however, that can help prevent unauthorized users from logging in to another person's profile.
Clicking the box for login at multiple devices allows the user to not have to log out of another phone before they log in to a new one, thus inbound calls will ring on multiple phones and any one of them can make outbound calls from those phones as that user.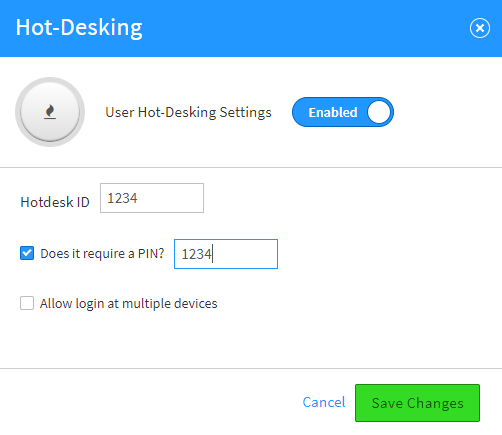 Logging In and Out of the Device
From the SimpleVoIP phone:
Press *11 to hear a prompt to enter the user ID and PIN if applicable.
To log out of Hot Desk, press *12.
To toggle Hot desking, press *13.
Disable Hot Desking
To disable this feature, simply toggle the Enable button to Disabled. That user will no longer have a hot desk ID to login to phones with.