SmartPBX: Voicemail
---
Voicemail can be updated for your whole location, or you can add and modify new voicemail boxes for individual users.
Login to SmartPBX
Go to user.simplevoip.us and enter your credentials.
If you've forgotten your username: your username is the email address used to place your order
If you've forgotten your password: it can be updated or restored by clicking on the "Forgot My Password" link.
Need help signing in? Contact us.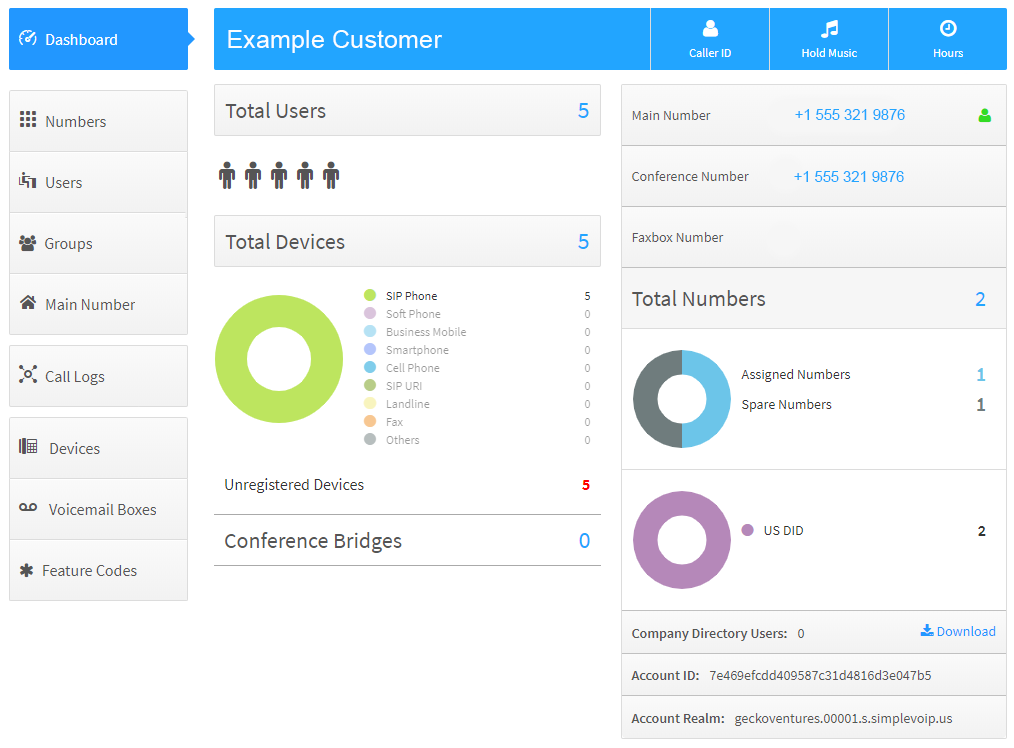 Update Main Voicemail Box
Click on the Voicemail Boxes on the left side menu.
You'll see a default Main Voicemail Box which you can change or modify by selecting the wrench icon to the right.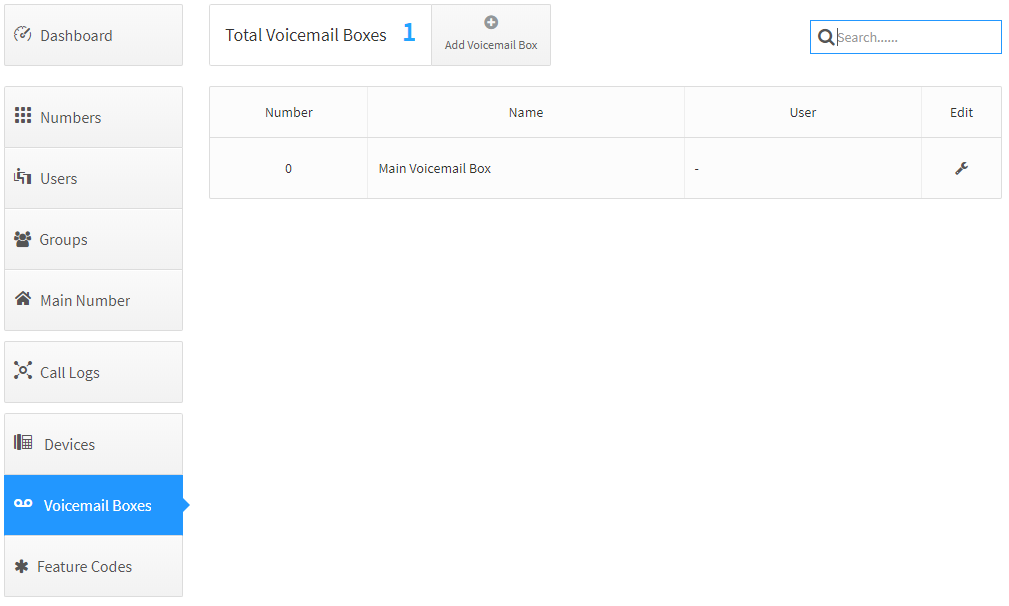 You can change recipients, PIN, update greeting media, and more.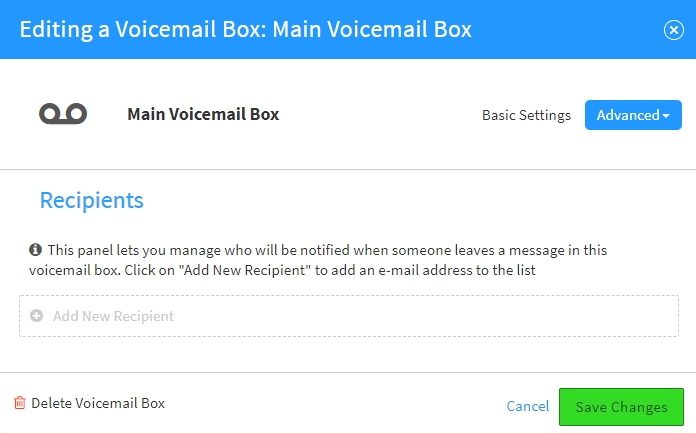 Add New Voicemail Boxes
To add a new voicemail box, we recommend adding from the User features as it's the easiest way to associate a new voicemail box with the specific User.
Click on the Users tab from the left-hand menu
Click on the features button for the User you want to set up.
Click on the Voicemail Box button to enable this user's Voicemail Box.

Once you enable the Voicemail Box, you'll see an option for Voicemail to e-mail. Enable this feature if you want voicemail messages to be sent to this user's email address found in User Credentials.
If you select the box to "Delete messages from the database after sending the notification," the voicemails are only accessible from the email account. If you leave the box unchecked, then voicemail can be checked, saved, or deleted from the phone and email.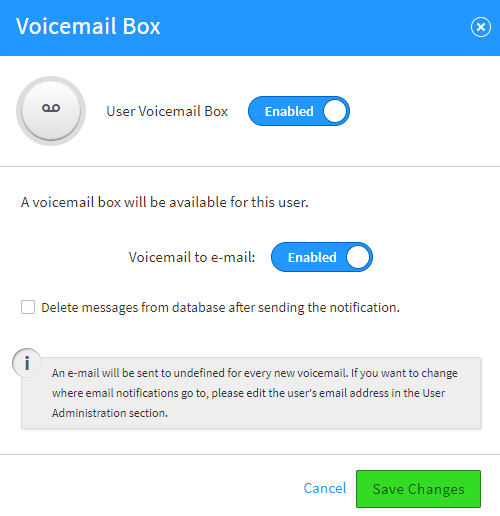 Once you've saved changes and created the new voicemail box, you can manage it, make changes, or delete it under the Voicemail Box tab in the left-hand menu, as seen above.
If you return to the Voicemail Boxes main menu, then you'll now see your new Voicemail Box.

Click on the wrench icon to the right to make changes or delete the Voicemail Box