SmartPBX: Caller ID
---
Caller ID can be updated through Smart PBX in order to display your desired telephone number for calls to be returned.
For example, you may have 5 users in your location, all with their own individual phone numbers. However, you only want your customers to have a single main number to call into so all inbound calls pass through the same auto-attendant or receptionist and your users aren't getting their individual number spammed.
Login to SmartPBX
Go to user.simplevoip.us and enter your credentials.
If you've forgotten your username: your username is the email address used to place your order
If you've forgotten your password: it can be updated or restored by clicking on the "Forgot My Password" link.
Need help signing in? Contact us.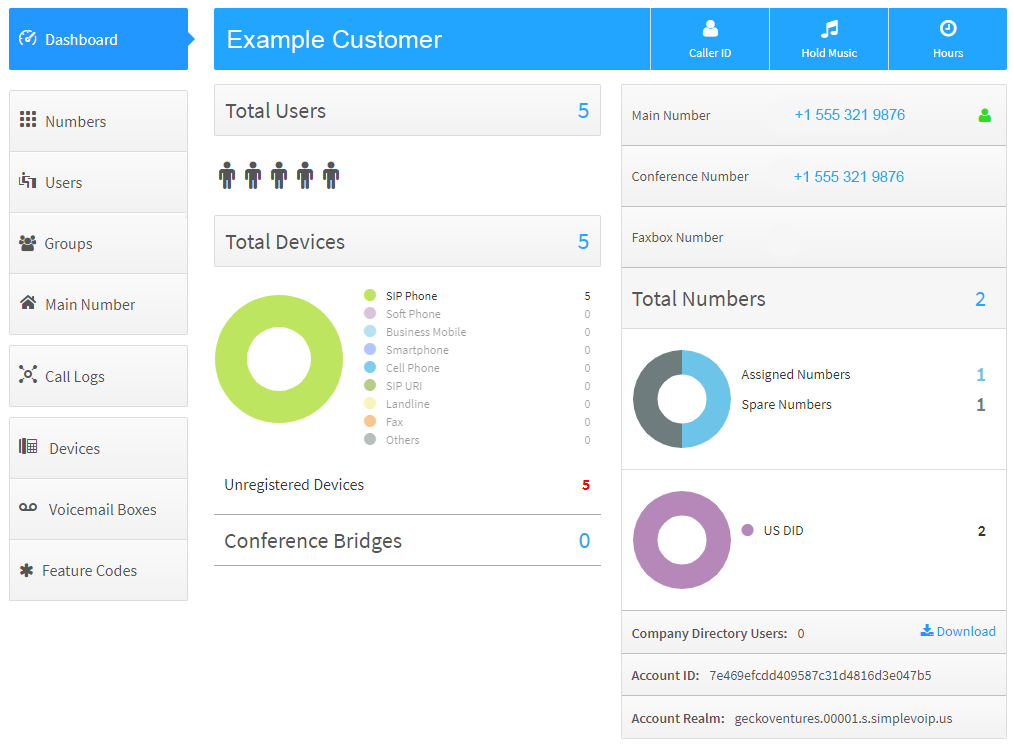 Click on the Caller ID Button

Located at the top ribbon in the Dashboard view, you can open a window for Caller ID which will allow you to select from the dropdown list of all numbers in your organization to choose from.
By default, your outbound caller ID is set to the main phone number from your order, however, you can change it to whichever number you desire from the list.
Don't see the number you need? Contact us to port your telephone numbers or order new ones.
If you want your caller ID to remain anonymous, simply select none from the drop-down menu.
Note: Not having an outbound caller ID may result in your calls being screened by anti-spam or scam software that can't detect caller ID information.