SmartPBX: Add & Update Cell Phones
---
Adding or updating devices is essential for certain user features such as Find-Me, Follow-Me, and Hot Desking. Follow this guide to add new devices.
Your selection will be limited to only adding cellular phones to avoid incurring extra charges on your monthly bill. However, our system will still point calls to home phones, external VoIP phones, or any other valid telephone number you put in the device. You would just want to name them accordingly.
Note: You cannot add an additional device as that would add additional charges to your bill. To add additional lines of service and devices, please create an order by contacting us.
Login to SmartPBX
Go to user.simplevoip.us and enter your credentials.
If you've forgotten your username: your username is the email address used to place your order
If you've forgotten your password: it can be updated or restored by clicking on the "Forgot My Password" link.
Need help signing in? Contact us.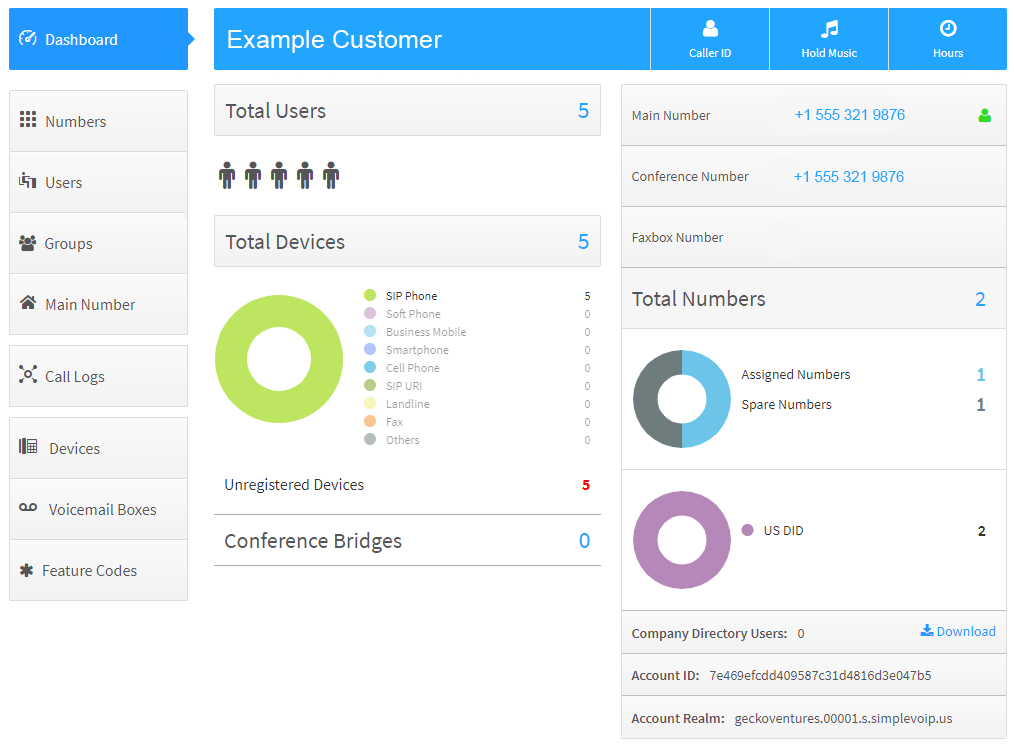 Add and Update Devices
Click on the Devices tab from the left menu.
In the devices menu, you will see all of your current devices. These phones are known as SIP devices.
From here you can enable or disable any of them that you don't want to operate. You can also update the Device Names or assign them to different Users by clicking on the Edit wrench on the far right-hand side.
Note: In this example, you'll see the devices in red, this indicates they are not plugged in and online, which you will experience if you are editing your devices ahead of installation. If you have installed your phones and see that any of them are red here, it would indicate they may be powered off or unplugged from the network. Click here for troubleshooting guides.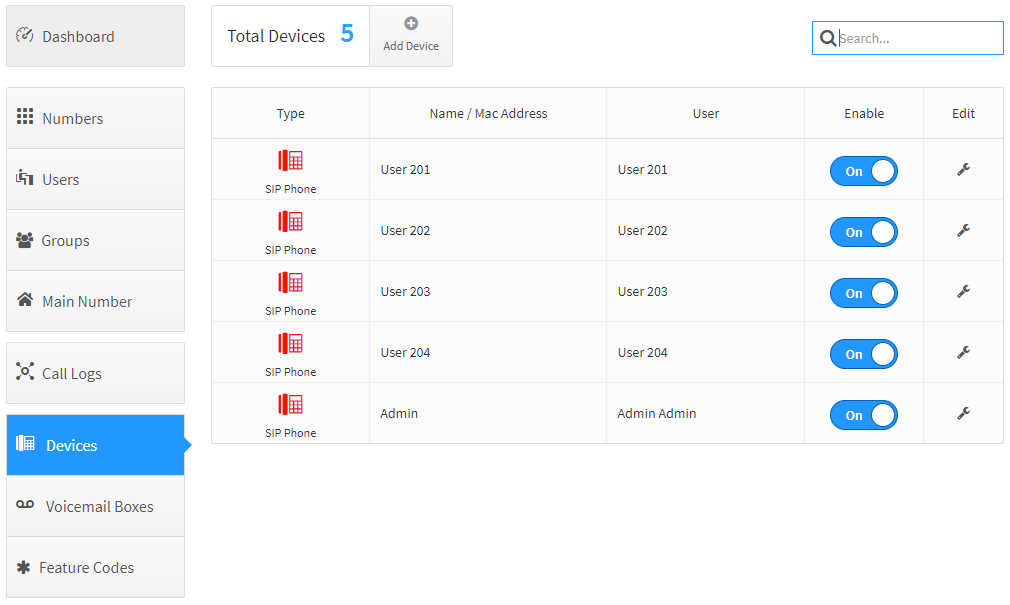 On the top of the Devices menu, you will see the Add Device button. Press this to select the type of device you wish to add.
This will be limited to cellular devices, however, you can still point the system to any other valid telephone number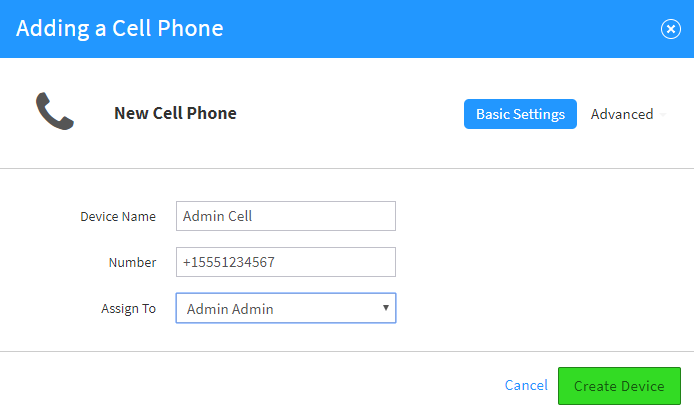 Enter the name of the user and the device type to make it easier to select the correct device for features later.
When entering the number, make sure to include +1 before the 10 digit telephone number with no hyphens or dashes. Ex. +15551234567 then click Create Device.
You'll be taken back to the screen where you will see your new devices show as green if the telephone number is valid.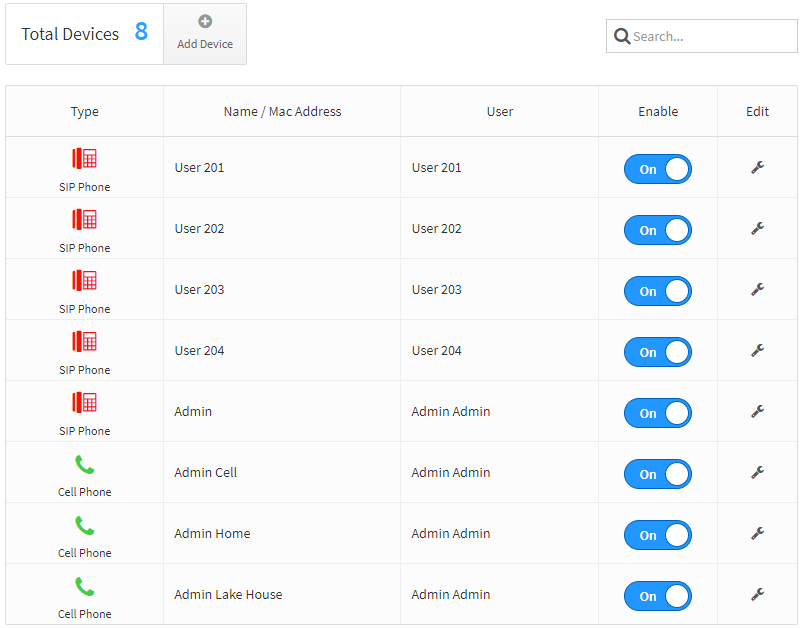 To change or delete any of the devices, click the wrench icon to the right.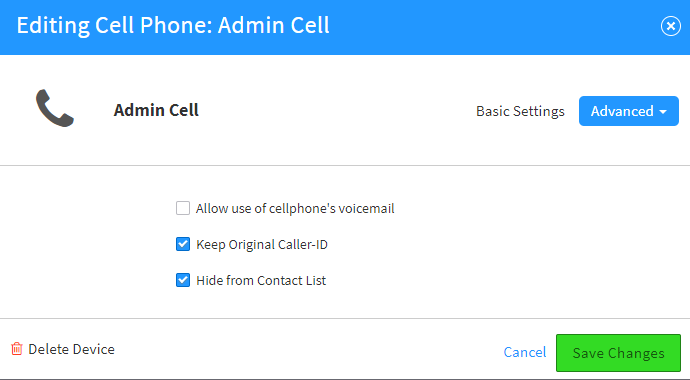 Note: DO NOT delete any of your SIP Devices. If you delete your SIP Phones, ATAs, or Fax Devices, you will need to contact technical support to re-provision the devices.