SmartPBX: Call Logs
---
Call logs can be found in SmartPBX for your reference or to be downloaded for your records.
Login to SmartPBX
Go to user.simplevoip.us and enter your credentials.
If you've forgotten your username: your username is the email address used to place your order
If you've forgotten your password: it can be updated or restored by clicking on the "Forgot My Password" link.
Need help signing in? Contact us.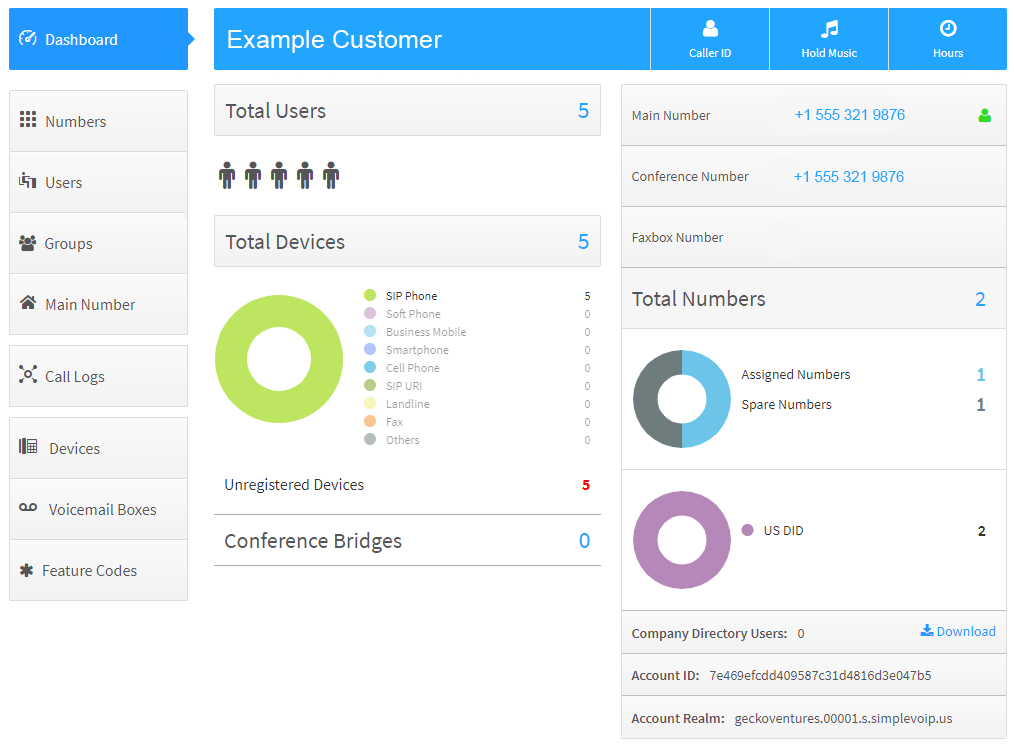 Understanding Your Call Logs
Your Call Logs are set to Today by default.
From the top menu, you can choose from This Week, This Month, or a custom date range. You can also download the contents of your call logs as a .csv file to import into your database.
You can use the Search box to look for specific callers by:
telephone number
caller ID name
extension
or any other information that's available in the to or from columns.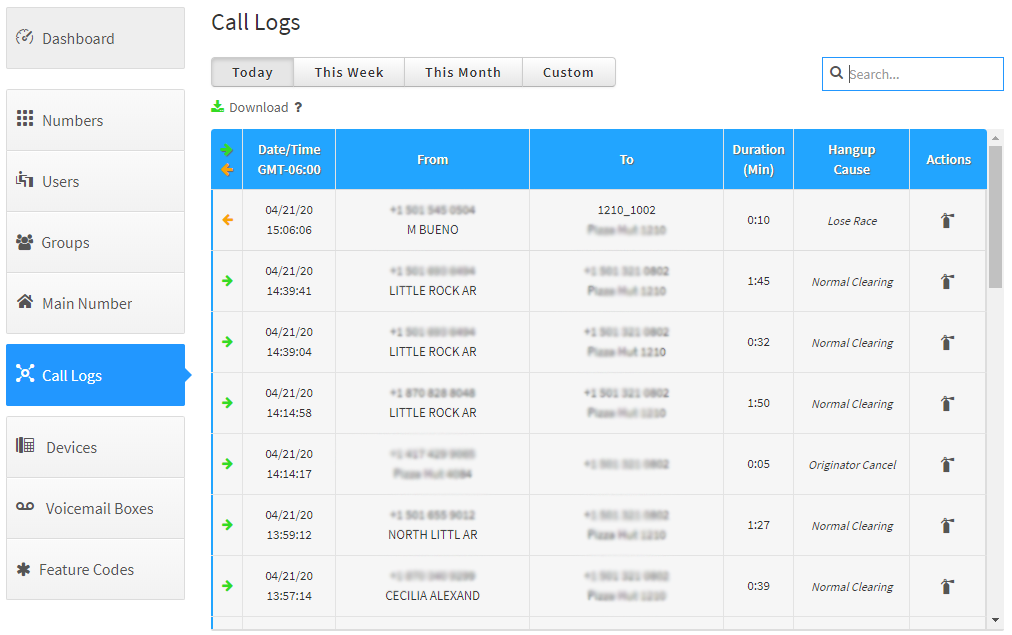 Call Logs show inbound and outbound calls organized by date and time.
The available caller ID data is displayed for the from and to columns. The logs show calls that come into the system from external callers, calls dialed out from the site to external recipient, and calls dialed between users within your phone system. You're able to see the duration of the call from the time it's connected (both parties connect).
The Hangup Cause column shows a few different dispositions.
Normal Clearing means the call was connected, and then one party hung up. Lose Race indicates no one answered before the call was transferred to Voicemail or another resource. Originator Cancelled shows when the inbound caller hangs up after your phones begin ringing, but before someone can answer.
Expand Each Call for More Details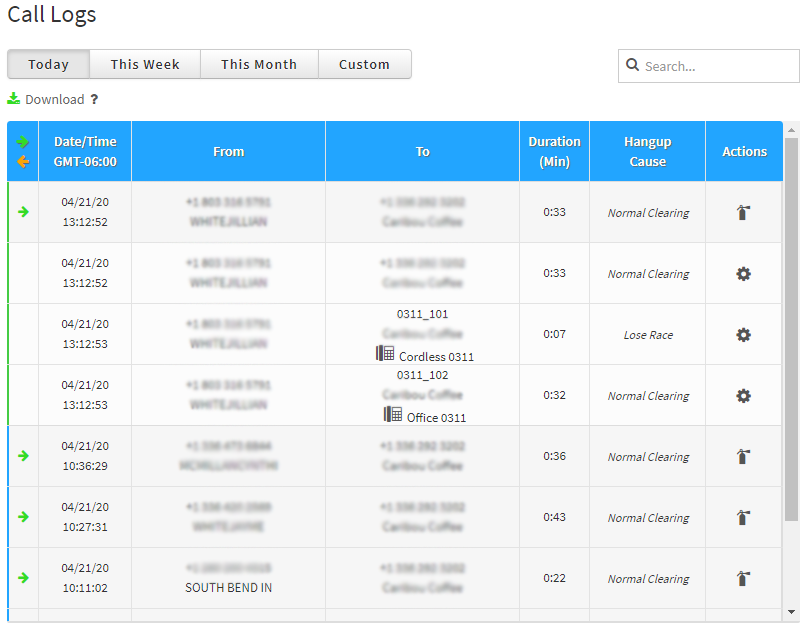 For users with more than one phone, you can open a call to see which phone made or accepted the call. In this example, the Office Phone shows Normal Clearing, so it answered the call. The Cordless Phone shows Lose Race, which means it did not answer the call.