SmartPBX: Create and Manage User Groups
---
Once you have updated your users, you can begin creating user groups. This feature is handy if you have users that work in the same department, such as a sales, catering, or marketing team.
Stay organized by creating all groups needed to keep calls routed to the right departments and locations.
Login to SmartPBX
Go to user.simplevoip.us and enter your credentials.
If you've forgotten your username: your username is the email address used to place your order
If you've forgotten your password: it can be updated or restored by clicking on the "Forgot My Password" link.
Need help signing in? Contact us.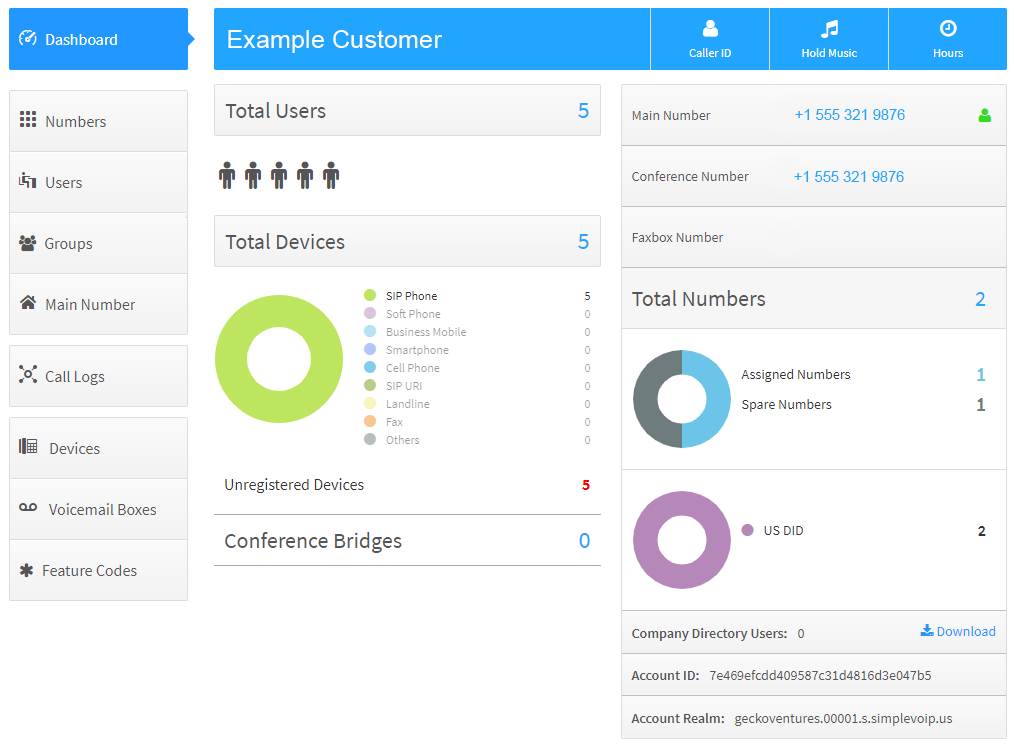 Create User Groups
Click on the Groups tab from the left-hand menu.

This is your Groups dashboard. It displays your groups in rows and allows you to make quick changes to meet your business' needs.
2. Click on The "Add Group" Button.

Manage User Groups
Name the new ring group and assign an extension number.
From the available users in the left column, drag the desired users into the right column to place them in this ring group.

Finalize your new Group
Once you've saved your new Group, you are brought back to the Users Dashboard. From here, you can make the following adjustments.

Group Settings

Update Group Name
Change amount of Dialing repeats (Typically set to 1)
Delete Group

Members

Remove members/users from the group
Adjust ring time (For all or individually as needed)
Add members/users to the group

Extension

Un-assign the extension
Add a new extension

Phone Numbers

Un-assign telephone numbers from this group
Add a specific phone number to the group (You must have additional numbers ported or ordered by us to select from)

Group Features (Some features may not be available based on your account level or price plan)

Call Recording
Ringback
Call Forwarding
Caller ID Prepend
Next Action