If you are a Microsoft Enterprise setting up the Connector you will start with the receipt of the Invitation which will be sent to the email address of the person with Microsoft Enterprise Global Admin credentials. The Invitation Email will look as below:
The Global Administrator completes signup by selecting Complete in the email and then logging in with Microsoft Enterprise Global Administrator credentials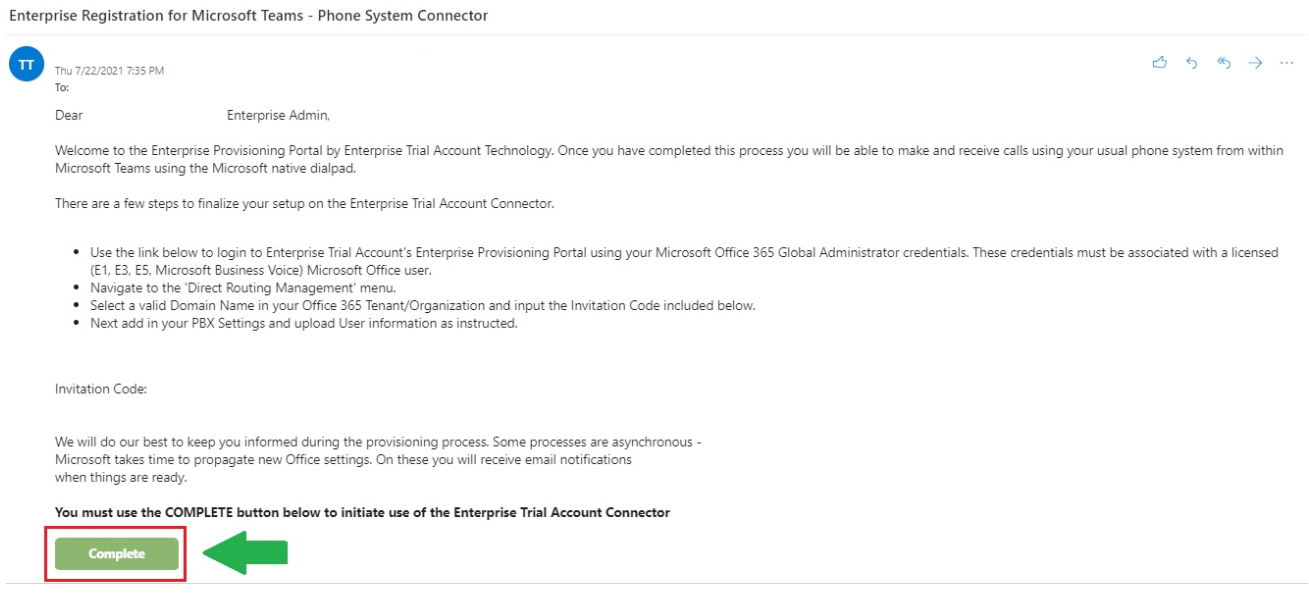 Once you have clicked the COMPLETE button you will be authenticated with Microsoft OAUTH login. You need to login and grant permissions using the credentials of the Microsoft Enterprise Global Admin. After permissions are granted, you will end up on the Enterprise portal dashboard. Next step is to setup Direct Routing.
When you click Complete, it is imperative that you login with the Microsoft Enterprise Global Admin credentials for the right Enterprise. Sometimes Microsoft or your browser can cache different credentials. Please clear cache and use an incognito or private browser client.