For integration to most paging amplifiers, we recommend the Algo 8301. Please check the attached Integration Guide for systems supported and wiring diagrams, as each amplifier is a little different.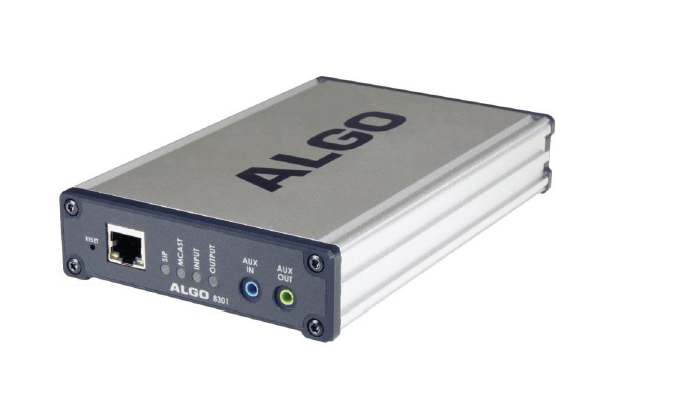 Configuration Guide
If you purchased a device from a 3rd party you will have to manually configure it.
Ensure the device is connected to your network via Ethernet and powered on (either PoE or the enclosed power brick).
Type the IP address into a web browser on the same network and log in to the device using default password "algo":


Navigate to Advanced Settings-->Provisioning
Select "Static" for Server Method and enter "config.simplevoip.us" as the Static Server
Select HTTPS as the download method
Click SAVE on the bottom

Reboot the system by power cycling the device or navigating to System-->Maintenance and clicking the Reboot button.


The device should connect to SimpleVoIP, download a config and provision itself.
Verify the top blue light is solid (SIP) to confirm the line is active.
Place a test call to the configured extension and validate (you will hear a click when answered).
Connect to your paging system using the attached manufacturer guide. NOTE: Please make sure SimpleVoIP has configured the device for your exact model, as it requires configuration parameters to be set.
Blue Light Indicators